Nobody wants to be alone for the Holidays, so make sure all your gear has a partner!
Something for the Bassist in your life:
1970s SVT w/ 8×10″ Cab + 1984 Japanese Squier P-Bass.

1970s Fender Bassman 100 Head + 1974 Gibson EB0.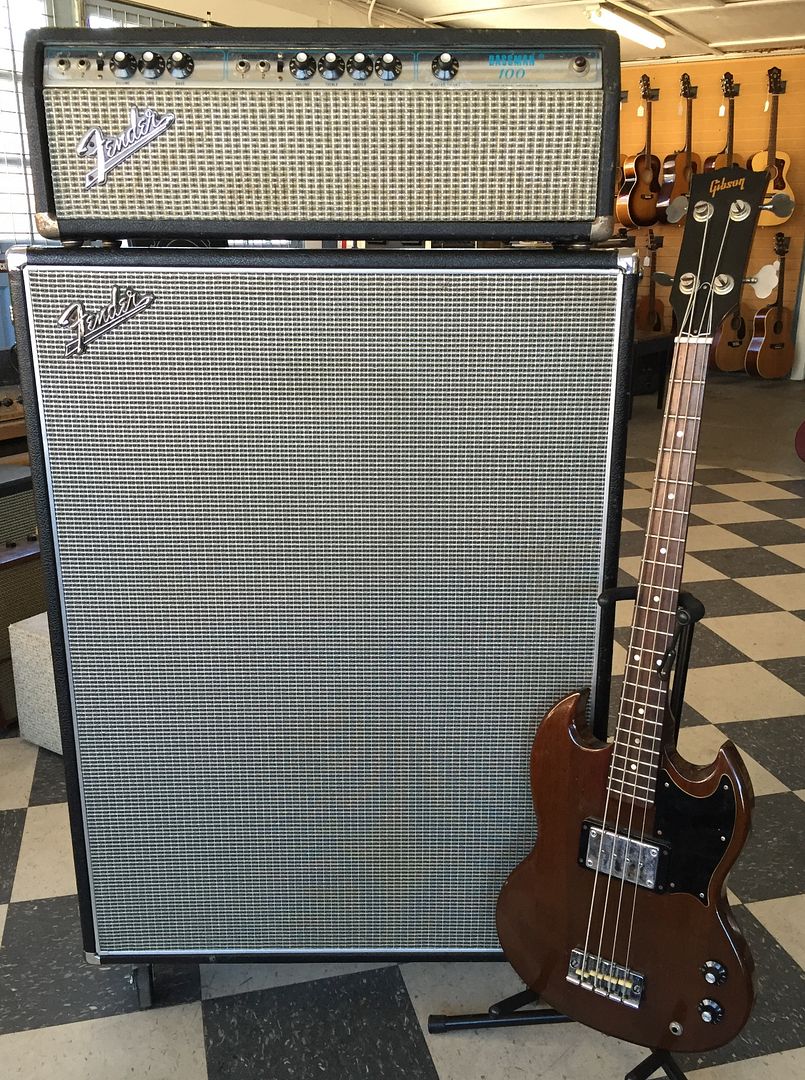 70s Fender Bassman Ten 4×10″ + Squier '51 Precision.

1960s Epiphone Constellation V + 60s/70s Ovation Typhoon III Fretless Hollowbody. (a shop favorite)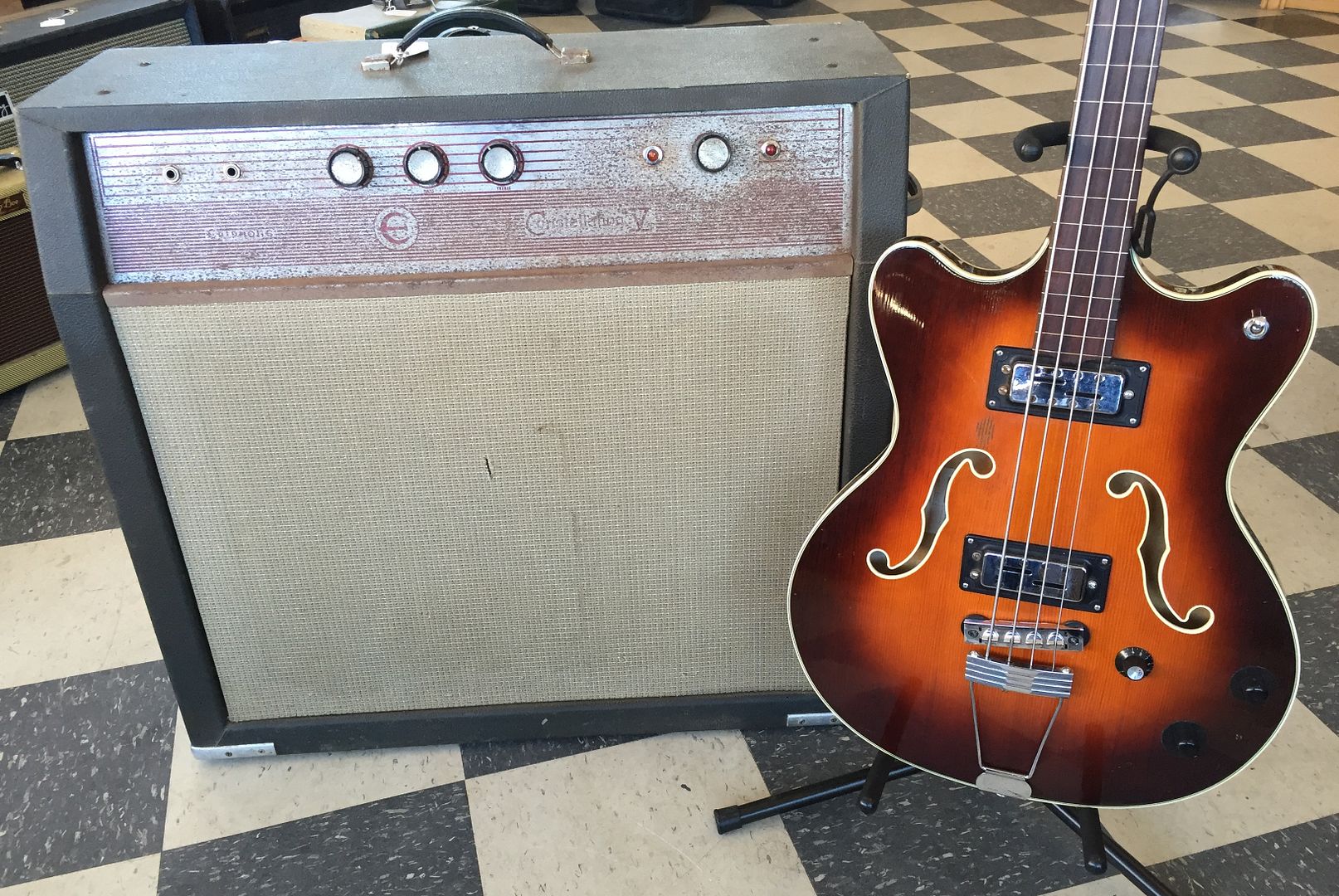 For the Guitarists, young and old, from nu metal to old tyme, we've got something for you. (Okay maybe not that last bit)
Fender Pro Junior + Fender MIM Super Strat
Alamo 2570 Electra Twin Ten + Fender Nashville Telecaster
1960s Fender Bandmaster w/ 2×12" + Widman T-Master
1960s Gretsch (Valco) Twin Reverb + 1964 Epiphone Crestwood
Musicman HD210 + 70s Hohner Les Paul Copy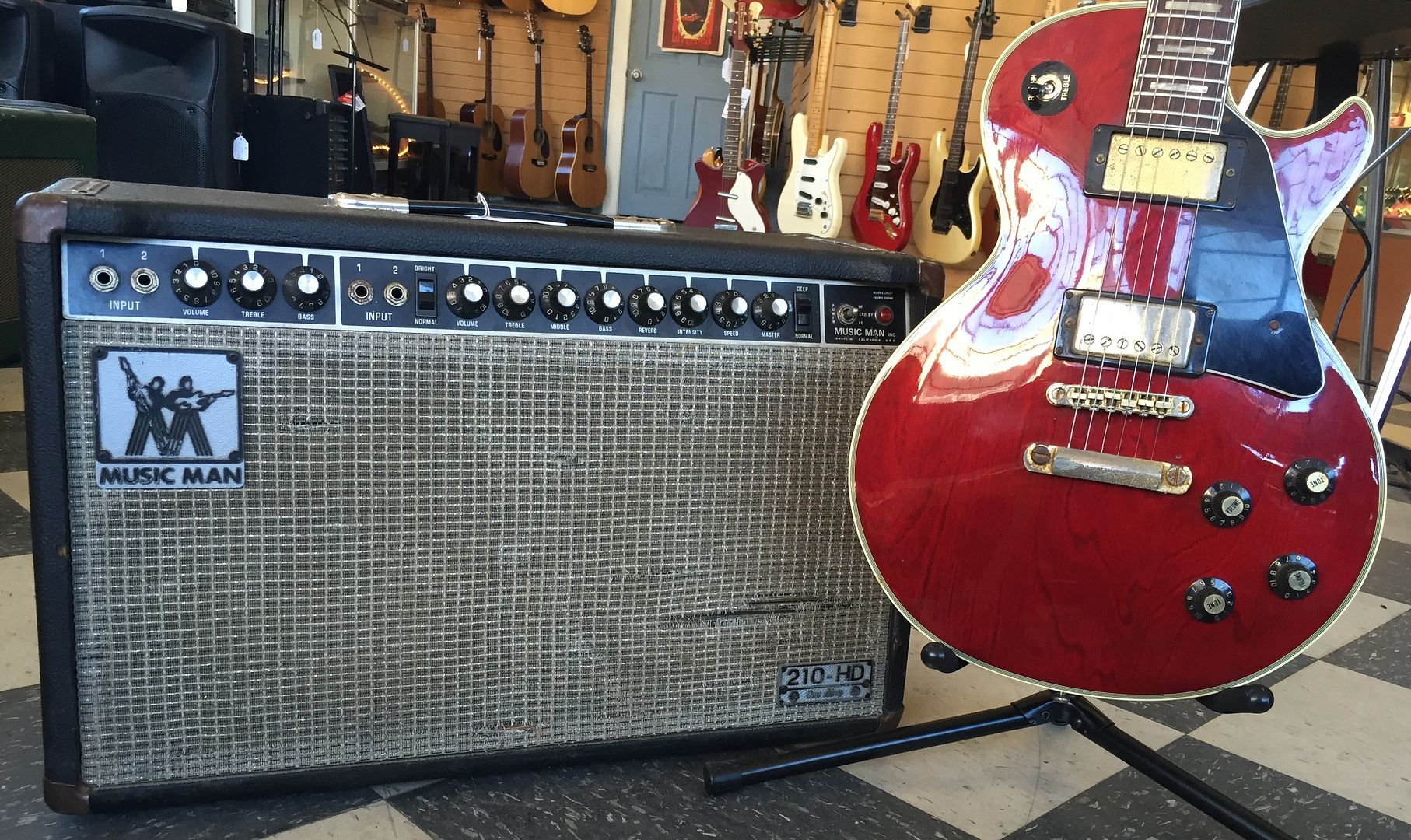 Roland Jazz Chorus 120 + 2004 Fender Stratocaster XII
90s Mesa Dual Rectifier Trem-o-Verb + Japanese Fender Contemporary Strat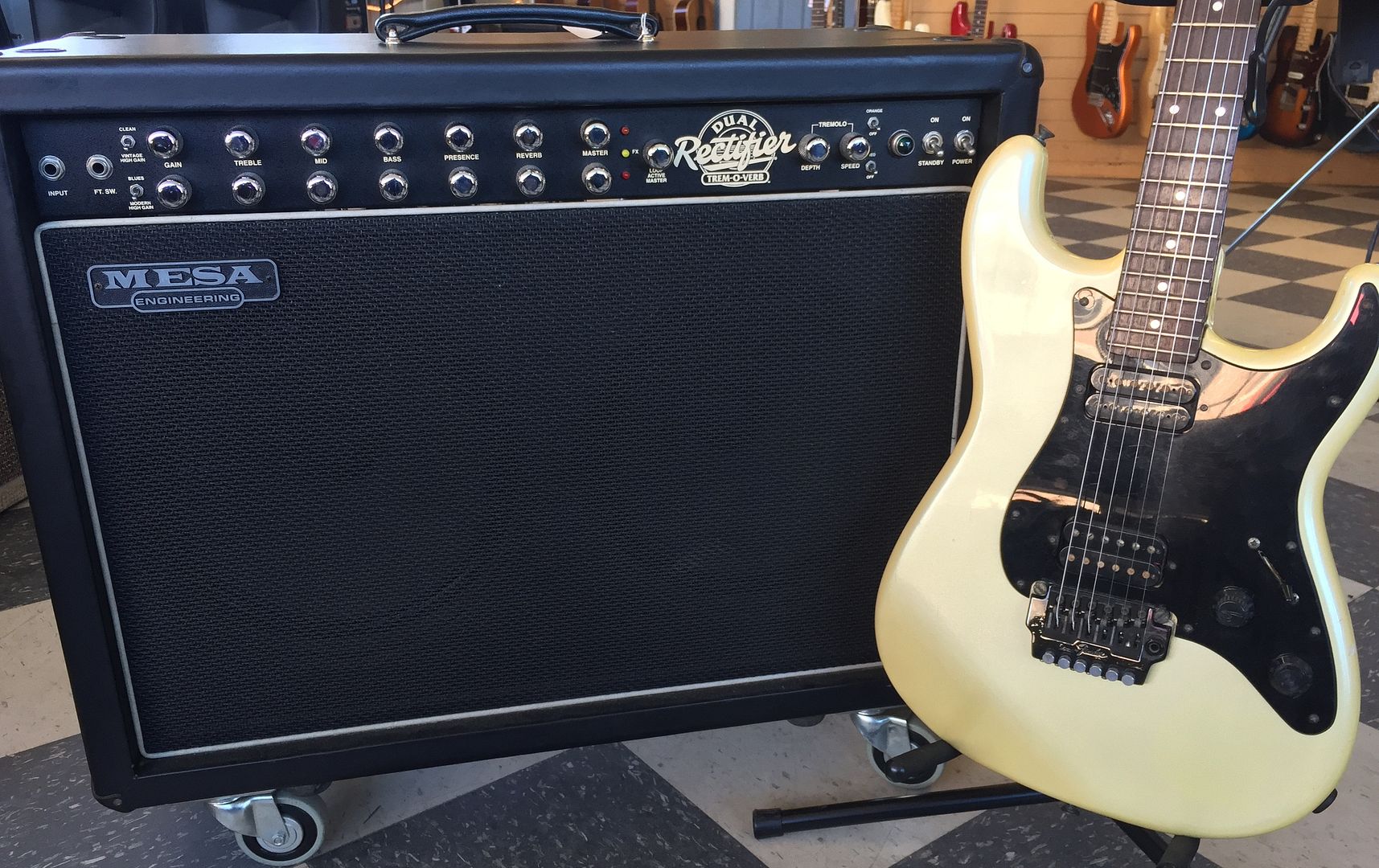 SOVTEK MIG-50 + 2005 Gibson Faded SG.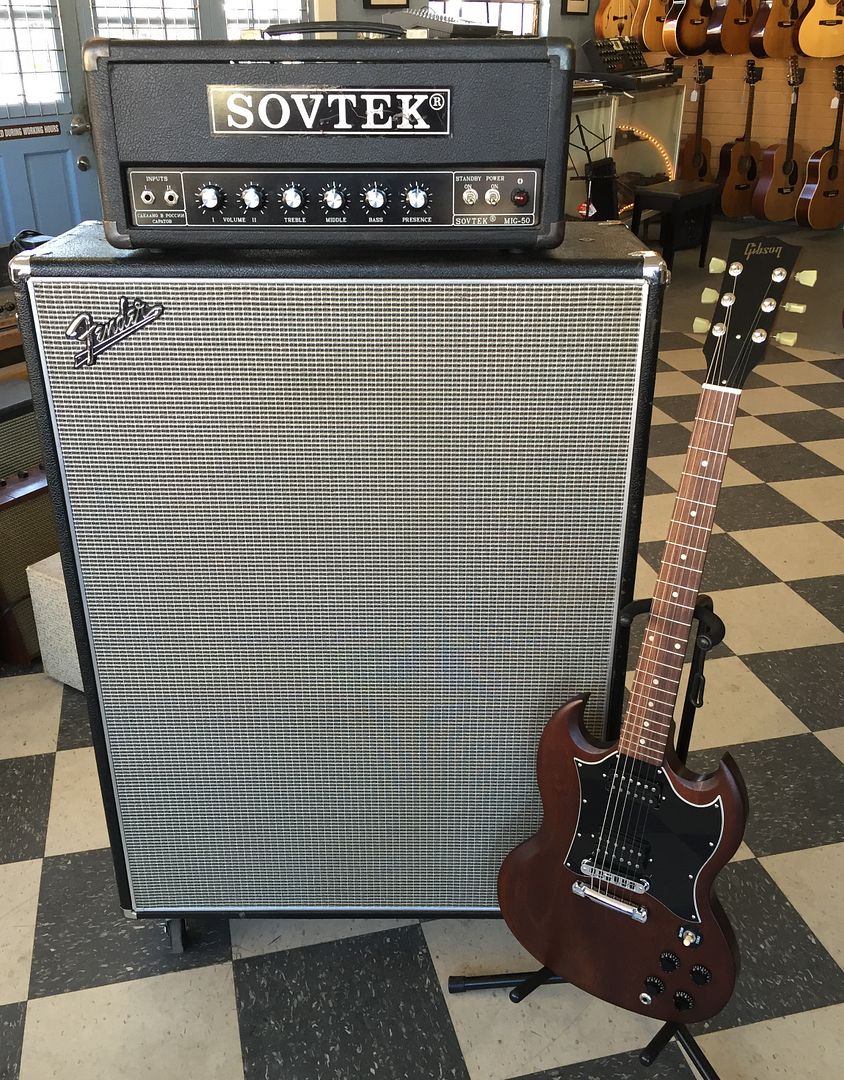 90s Ampeg Reverberocket + 70s Ampeg Dan Armstrong Lucite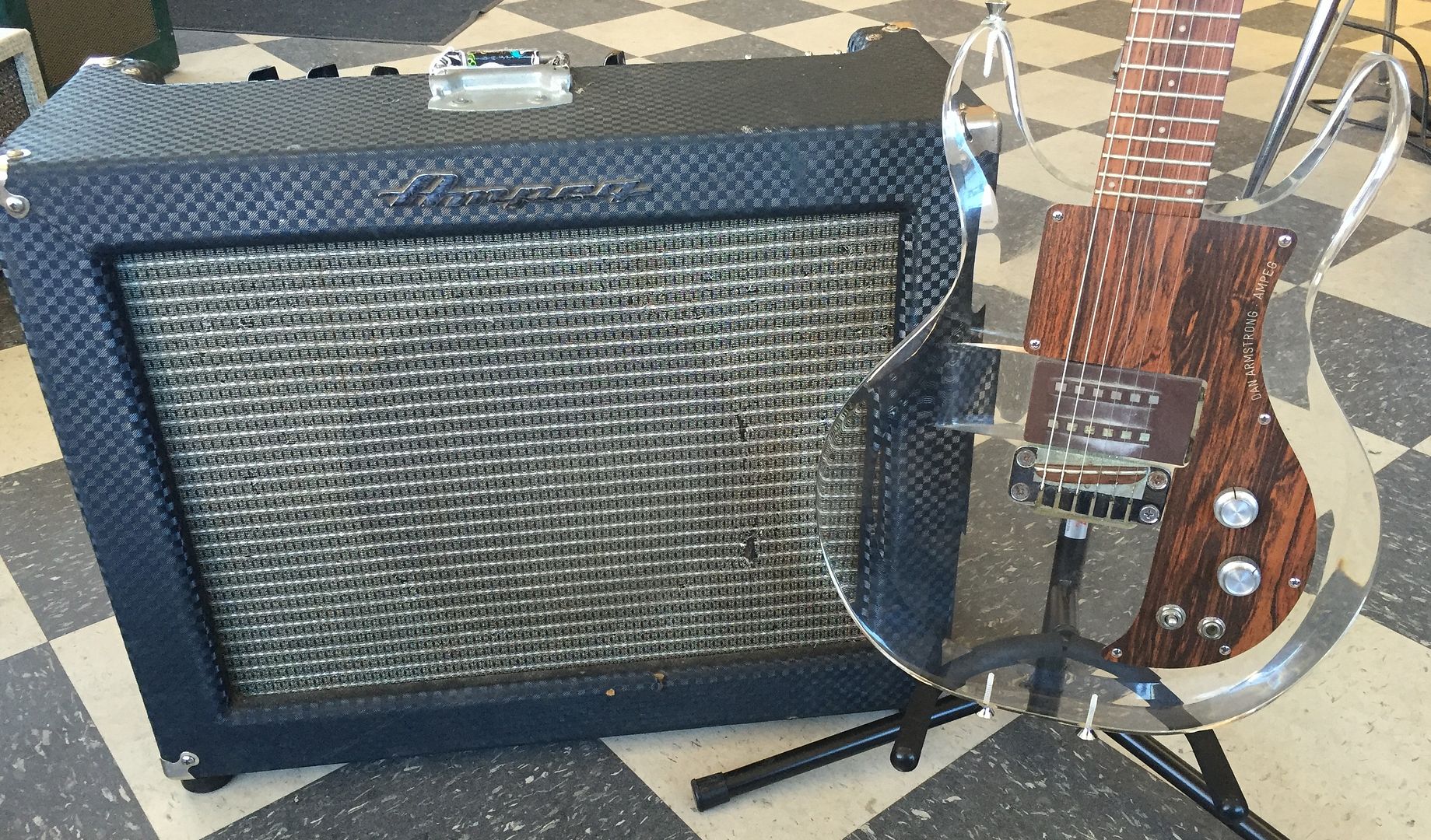 Roland Jazz Chorus 60 + 90s Guild D-25 w/ Fishman Electronics
For the Pedal Junkie:
"The 90s"
"Gilmourish"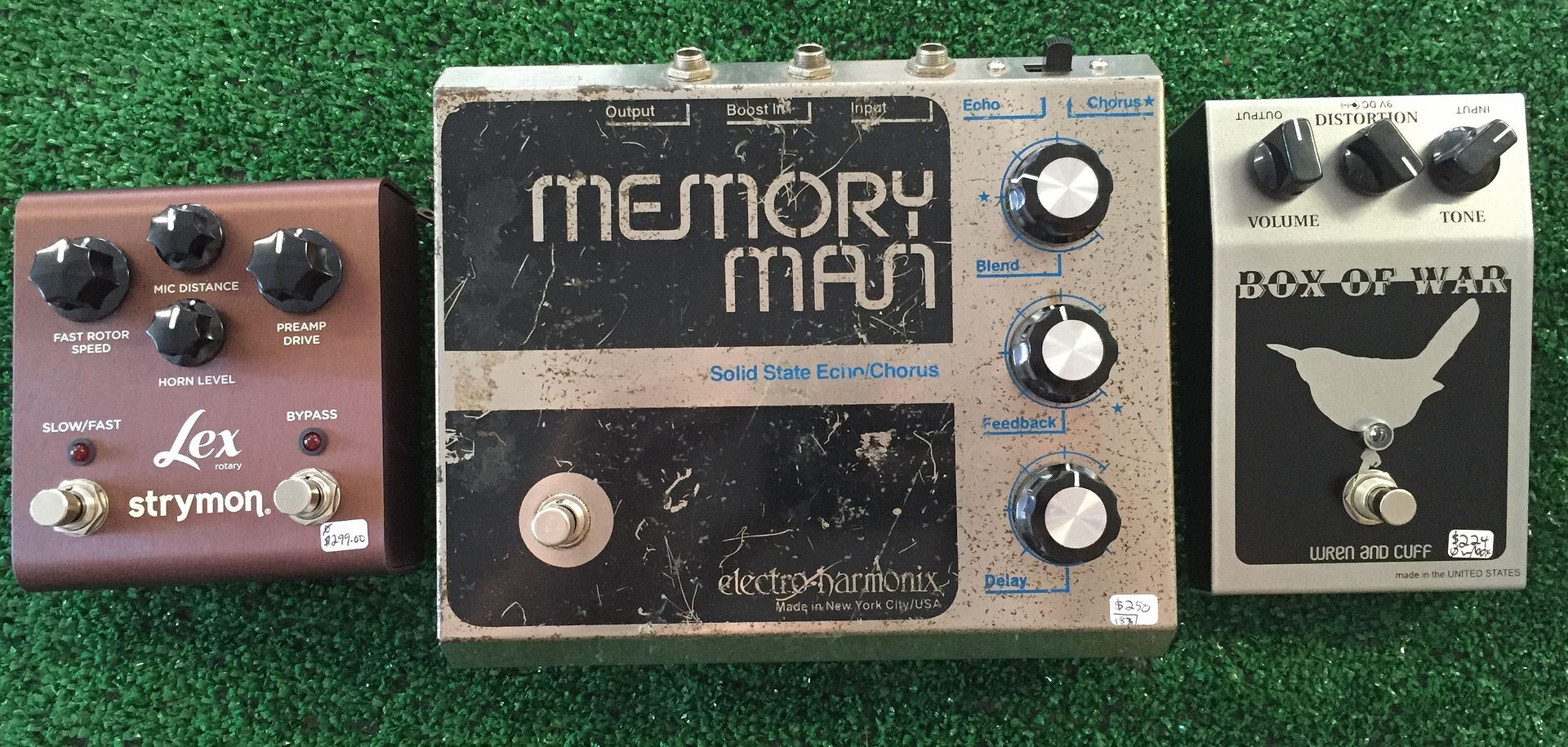 "Red Eyes"
"Ambient"

"For Bass"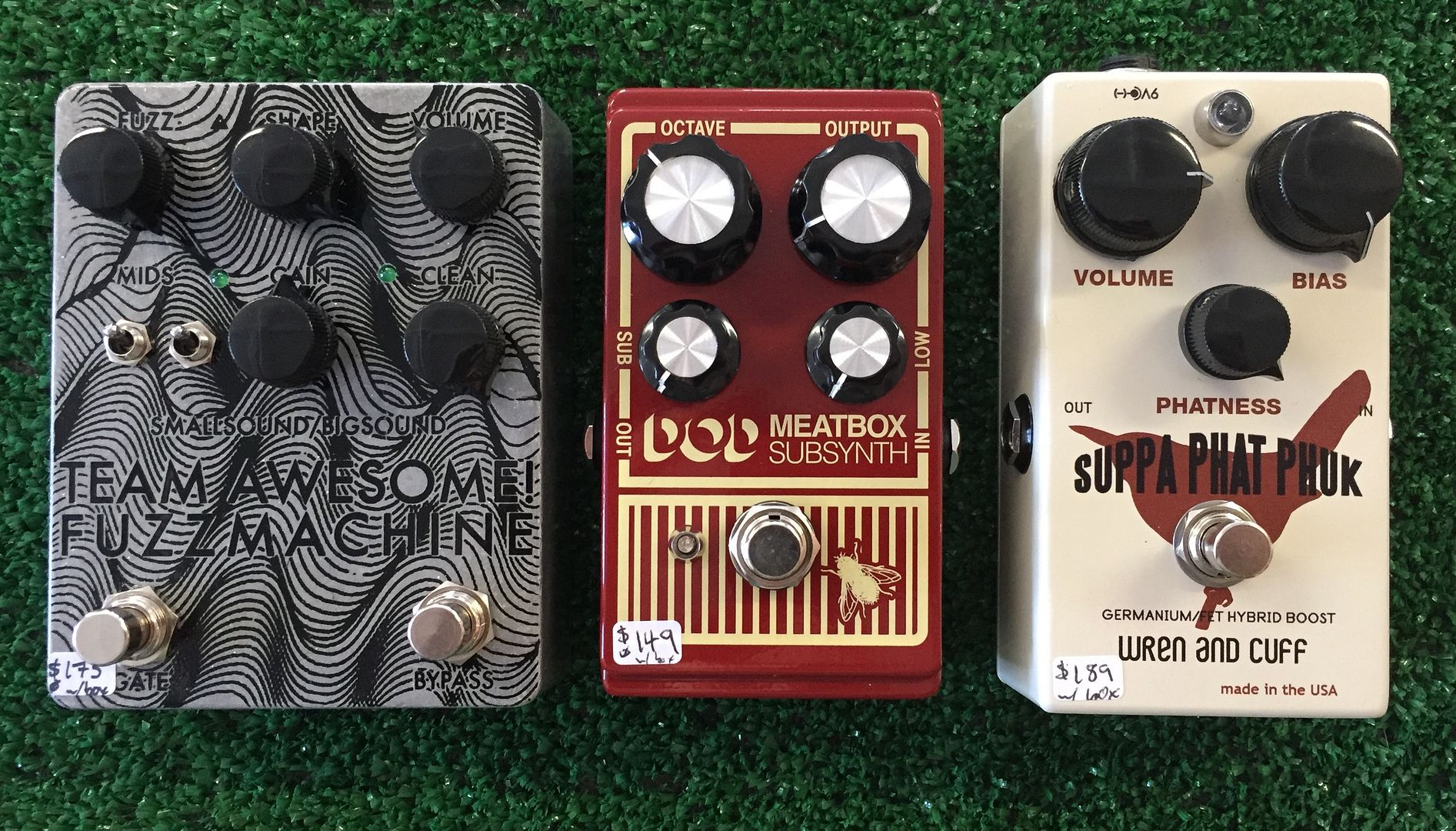 "Blues Advocate" 
"Worship"